Here you will find the offers dedicated to people arriving for 2020 O'PEN BIC/SKIFF WORLD CHAMPIONSHIPS CALASETTA (SUD-SARDINIA) that will take place in Calasetta from 12 to 18 July 2020
For more information and assistance regarding the hospitality in Calasetta, write to accommodationoskiffcalasetta2020@leganavalesulcis.it
---
It all starts with the well-established experience in the management of Camping Eden, on the beautiful shores of Lake Garda. With the same passion and unchanged spirit of welcome, there arose the camping Tonnara in Sardinia, overlooking the Mediterranean Sea, in the land of Nuraghi, in the archipelago of Sulcis islands, which includes the island of Sant'Antioco.
The campsite blends perfectly with the surrounding wild landscape, your holiday in Sardinia will have the colors of the ancient silver olive trees and the blue waters of the Mediterranean.
The purpose of the staff of camping Tonnara in Sardinia is to make you happy, to offer you the chance to live a dream holiday with your family, your friends or just your partner.
The Tonnara camping in Sardinia provides you with:
*  PITCHES equipped and spacious for campers and tents
*  BUNGALOW in masonry, with one or two bedrooms, with wonderful sea   views
*  MOBILE HOMES equipped with every comfort and convenience
Consult the page on our website dedicated to the SERVICES of camping Tonnara to find out what awaits you during your next holiday in Sardinia!
---
HotelCaladiseta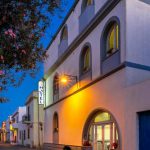 ECONOMY double room       euro 75.00
STANDARD double room       euro  85.00
SUPERIOR double room         euro 95.00
triple room                             euro 110.00
quadruple room (family room)                                    euro 135.00
DOUBLE ROOM FOR SINGLE USE                                euro 60.00
Economy Rooms
Rooms equipped with air conditioning, wifi, mini bar, TV, hairdryer, free wifi. Their size is small compared to other rooms. ·
Standard Rooms
located on the first floor and ground floor, equipped with air conditioning, wifi, mini bar, TV, hairdryer, free wifi.
Superior Rooms
located in the second floor, equipped with air conditioning, free wifi, mini bar, TV, hairdryer. Spacious and bright rooms with panoramic views of the marina or the village, some with a small balcony.
Our Services:
Breakfast is not included in the room rate. The cost is € 7.00 per person. We offer our guests a wide choice of homemade desserts (cakes and biscuits) and savory products such as cheese, salami and ham, all drinks including cappuccinos, juices, coffee, tea and much more!
Meals: The hotel offers our guests the opportunity to taste the flavors of our sea and our land with menus from € 18.00 per person (special offer for you for a minimum of 20 people) at the best restaurants located in the town, a stone's throw from the hotel, which offer conventions with meals of € 24.00 or from € 27.00 per person.
Airport transfer service It is possible to book airport transfers, available 24 hours. It is necessary to provide flight details.
Excursions, activities, entertainment … At the Reception are available different maps and maps, brochures and cards related to all the places, activities and initiatives of our area. Our staff will be happy to provide every useful information in this regard, including in particular events and itineraries to discover the wonders of the Sardinian south-west coast, one of the few genuine corners of Sardinia still far from mass tourism.
---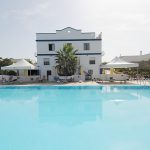 Hotel Stella del Sud
Rates:
Double room BB treatment € 162 per day
Double room for single use BB treatment € 97 per day
The above rates are extras excluded.
Extras are: Restaurant Service, Drinks, Bar Service, The Laundry Service, the Beach Service.
In the case of booking by February 2020 with a 50% deposit and balance by May / June 2020, a 5% discount will be granted on the above-mentioned rates.
---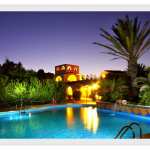 Hotel Luci del Faro
€ 70 per person per night with BB treatment.
Children from 3-12 years have 50% discount on this rate.
Children from 0 to 2 years pay only € 15 per day.
The third and fourth bed over 12 years has a reduction of 30 %
The hotel has a restaurant and bar so you can have lunch or dinner.
We can organize any transfers (we have a free shuttle 4 times a day to the beaches of Calasetta and the town, every other transfer is paid and must be arranged in advance )
We are available to join the additional 5% discount for bookings with confirmation and payment of 50% by February
---
We are making agreements with other structures such as Campings B & Bs and private houses, keep an eye on this page, you can find updates in the coming days!