Scroll  to read in English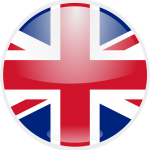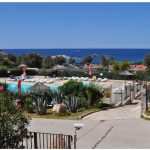 Tonnara Camping
PRESTO SARANNO DISPONIBILI QUI LE QUOTAZIONI
DESCRIZIONE:
PIAZZOLE direttamente sul mare affacciate sulla bellissima insenatura di Cala Sapone, ombreggiate e delimitate da siepi per la vostra privacy (con prese elettriche CE 220 Volt 6 A);
CASE MOBILI Elba (4+1) , Elba Sea View (4+1), Capri (2+1), Ametista (4+2), Anastasia (6), perfettamente accessoriate, bagno con doccia, angolo cottura, aria condizionata su richiesta, terrazza, sedie e tavoli outdoor, sdraio per il vostro relax;
BUNGALOW in muratura, perfettamente arredati e curati, monolocali (4 posti), bilocali (4 posti) con angolo cottura, bagno con doccia, verande, balconi con vista mare, sedie e tavoli outdoor, sdraio per il vostro relax;
TENDE bungalow (5/6 posti),  TENDE DELUXE e COCO SWEET dotate di ogni confort (angolo cottura) e di accessori outdoor;
BAR aperto tutta la stagione, aperitivi, gelati italiani, happy hour e molto altro
RISTORANTE aperto tutta la stagione con piatti da asporto su tutto il menù per spuntini leggeri o cene tipiche sarde, con l'uso di prodotti freschissimi e genuini provenienti dal territorio
PIZZERIA aperta tutta la stagione, menu speciale per bimbi;
MARKET aperto tutta la stagione, rifornito per le vostre esigenze: possibilità di prenotare giornali e prodotti particolari;
PISCINA di acqua dolce, con diverse profondità, adatta a bambini e adulti aperta dalle ore 10.00 alle ore 19.00, per una nuotata rilassante, giochi d'acqua, animazione, videosorveglianza e bagnino;
tennis, volley e calcetto su erba, campo bocce, ping-pong, parco giochi per bambini per socializzare e per organizzare tornei;
ampi spazi comuni, piante e giardini, argentei ulivi secolari a fare da contorno ai vostri scatti
bagno per disabili
LISTINO PREZZI: CLICCA QUI
visita il sito di questa struttura e contattala per un preventivo specificando che arrivi per il mondiale O'pen Skiff!
 I nostri Servizi gratuiti
acqua, gas e corrente elettrica;
parcheggio per la prima auto/moto in piazzola in bassa e media stagione, in alta ed altissima stagione in area riservata all'interno del campeggio;
animazione in piscina e all'interno del campeggio in luglio e agosto
presentazione, da parte di professionisti qualificati, dei percorsi storici, naturalistici, enogastronomici e sport praticabili;
pagamento con le carte di credito più diffuse, bancomat e assegni;
videosorveglianza di sicurezza
cartina turistica dell'isola con le indicazioni dei siti più interessanti;
info accurate su cosa fare/vedere, eventi, attività e sport praticabili
organizzazione di momenti esclusivi e unici: l'immersione in tonnara ne è un esempio;
tanta cortesia, professionalità e collaborazione per risolvere qualunque vostro problema
I nostri Servizi a pagamento:
telefoni pubblici, wi-fi, servizio fax, custodia valori, lavatrici a gettoni, camper service;
biancheria da letto e da bagno in acquisto e in noleggio;
possibilità di ospitare i vostri animali domestici, previo accordo con la direzione, nel rispetto delle normative vigenti (vedi lista delle razze canine pericolose) e comunque non dimenticate guinzaglio e museruola, per la tranquillità di tutti gli ospiti del camping;
possibilità di ospitare amici all'interno del camping;
parcheggio per la seconda auto/moto
posto carrello barca
noleggio frigorifero
aria condizionata nelle case mobili
pulizia finale dei bungalow e case  mobili
Info trasporti:
Fermata dell'autobus per Sant'Antioco davanti al campeggio (da metà giugno a metà settembre);
dove siamo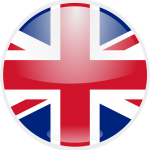 It all starts with the well-established experience in the management of Camping Eden, on the beautiful shores of Lake Garda. With the same passion and unchanged spirit of welcome, there arose the camping Tonnara in Sardinia, overlooking the Mediterranean Sea, in the land of Nuraghi, in the archipelago of Sulcis islands, which includes the island of Sant'Antioco.
The campsite blends perfectly with the surrounding wild landscape, your holiday in Sardinia will have the colors of the ancient silver olive trees and the blue waters of the Mediterranean.
The purpose of the staff of camping Tonnara in Sardinia is to make you happy, to offer you the chance to live a dream holiday with your family, your friends or just your partner.
The Tonnara camping in Sardinia provides you with:
*  PITCHES equipped and spacious for campers and tents
*  BUNGALOW in masonry, with one or two bedrooms, with wonderful sea   views
*  MOBILE HOMES equipped with every comfort and convenience
PRICE LIST: CLICK HERE
Consult the page on our website dedicated to the SERVICES of camping Tonnara to find out what awaits you during your next holiday in Sardinia!
visit the website of this structure and contact her for a quote specifying that you arrive for the O'pen Skiff World Cup!